Here now, is the practice of yoga!
Join us in the Laurel Highlands
"Besides the movement of the body in space, 
there is the movement of space in the body."
If a robust sequence of asanas is what you wish for, sign up for Flow Yoga.
If a gentle, more contemplative approach is preferable, we suggest Earth Yoga.


.
Flow Yoga
Flow Yoga is also known as Vinyasa Flow. The Sanskrit term vinyasa breaks down to mean "to place in a special way." This refers to the integration of breath and posture, breath and movement that is the foundation of the practice. We attain fluidity in the sequence of postures as well as, in moments of pause, all generated from the breath. We pay attention to the quality of effort within and between poses to discover a healthy balance of effort and ease.
Earth Yoga
The literal translation of asana is "to take one's seat," or more broadly, "to inhabit the pose." Earth Yoga reconstitutes the meaning of asana through emphasis on one's contact with the earth through sensation, relaxation, and breath. It is said, when our practice becomes comfortable, then yoga begins. We explore the relationship of movement and stillness, posture and rest, effort and ease. We stay close to sensation and feeling to allow contemplative qualities to unfold. Imagine making a footprint in moist earth at the bed of a stream, this is Earth Yoga.
WHY MOUNTAIN LAUREL YOGA?​
FREQUENTLY ASKED QUESTIONS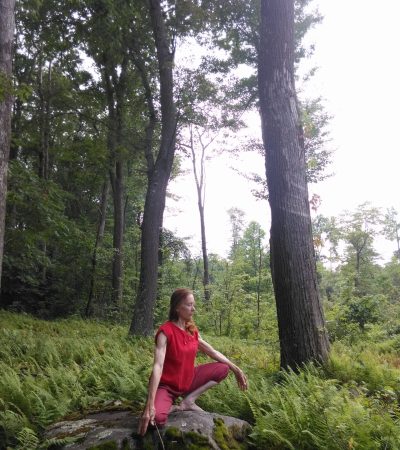 Sandra is compelled by her interest in movement as the body's expression of oneself in everyday space as well as, in its interior, contemplative life. After decades working with movement forms of various cultures, Sandra finds that yoga culminates in what it means to be perfectly natural, at home in one's authentic self.
In addition to specializing in the Indian movement form Kalaripayattu, she has been a performer, choreographer and teacher of performance studies at the undergraduate level.
Her roots are in Western Pennsylvania where she has returned to teach yoga and inculcate a peaceful living.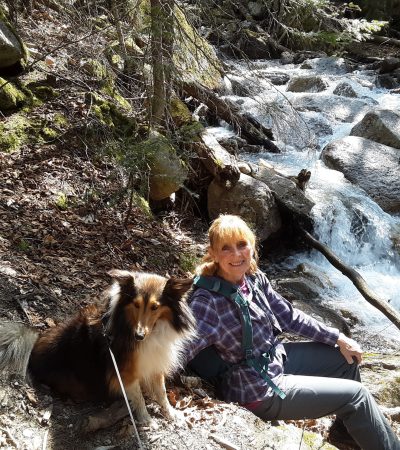 Patty Rennels, a former YMCA Senior Program Director, Patty has years of experience as a Coach, Personal Trainer, and Fitness Instructor. She has taught Aerobics, Pilates, and Yoga.
YogaFit Instructor – Levels I, II, and III
Yoga & Ayurveda Center – 200 Hour Yoga Teacher Training RYT
YMCA – Aquatics, Fitness, and Sports Instructor
Certifications
American College of Sports Medicine – Health and Fitness Instructor
A life-long Exercise Enthusiast, her days begin in the Gym, Pool, or Yoga Studio. She also enjoys Back Packing, Bicycling, Hiking, Paddle Boarding, and X-C Skiing.
Patty also likes Gardening and maintains several flower beds, a large garden, 
various fruit bushes, and a small orchard.
She recently retired as an RN / Health Coach.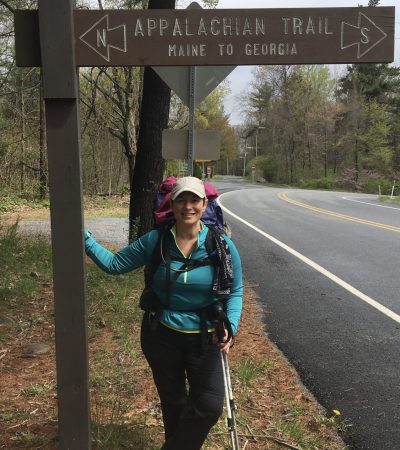 Faith Sartori
Faith enjoys guiding others in practices that allow space for individuals to slow down and reconnect with themselves.  She is a recent graduate of Yoga Life Institute's 800 Hour Comprehensive Yoga Therapy Training where she was schooled to offer a holistic approach to aide in the development of a yogic lifestyle.  Faith believes that there is much more to yoga than the asana (physical) practice and works to incorporate all aspects of yoga into her classes. 
Faith also has additional training as a Mindful Outdoor Guide through Kripalu  and is currently in training to become a Nature & Forest Therapy Guide with the Association of Nature & Forest Therapy.  Find more information about Faith at smallthingsoften.com. 
CONSISTENT PRACTICE PROMOTES INNER BALANCE
Build
Prior booking recommended
Save $30 over the single session price

Prior booking recommended
Save $80 over the single session price

Prior booking recommended
INNER BALANCE MEANS A MORE EQUITABLE AND TOLERANT VIEW OF OURSELVES IN THE WORLD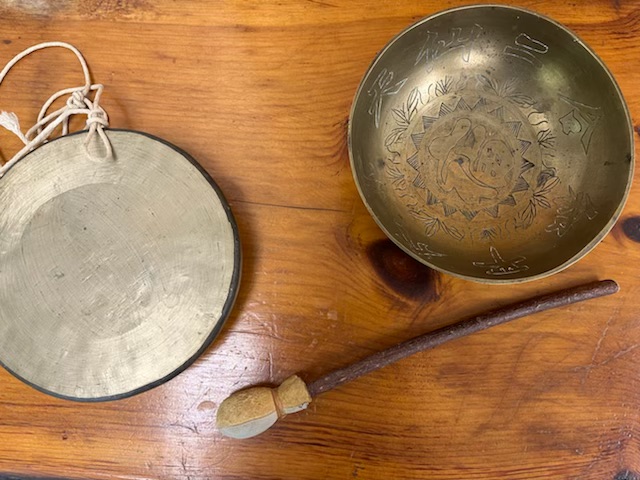 Monday
January 9th & 23rd
7:00 am – 8:05 am


Vinyasa Floor work: Sandra

January 16th
6:00 pm – 7:05 pm
Candlelight Meditation:
Sandra
Tuesday
Special Event
Beginning January 31st
Mindful Movement: Faith
6:00 pm – 7:05 pm
Vinyasa Flow: Sandra
Wednesday
10:00 am – 11:05 am
Earth Yoga: Sandra
Thursday
6:00 pm – 7:05 pm
Vinyasa Flow: Patty
Friday
10:00 am – 11:05 am
Vinyasa Flow: Sandra
Saturday
9:00 am – 10:05 am
Vinyasa Flow: Sandra/Patty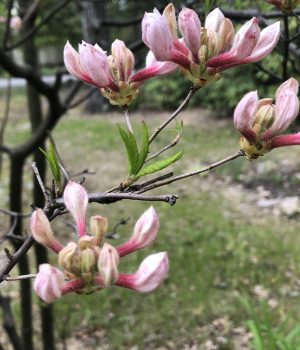 Mountain Laurel is a flowering shrub native to our region. It is found on the peripheries of forests and on the rocky slopes of mountains. We find inspiration in its gnarled roots which evoke resilience and its tiny bursting blooms which illustrate the joy and surprise of the present moment.
Yoga is at the intersection of art, movement and poetry. Like blooms of Mountain Laurel, impressions appear and dissolve in asana or deep rest. Join us.
We would love to speak with you.
Feel free to reach out using the below details.
Fill out the form below and we will contact you as soon as possible!
Subscribe to receive our latest updates in your inbox!